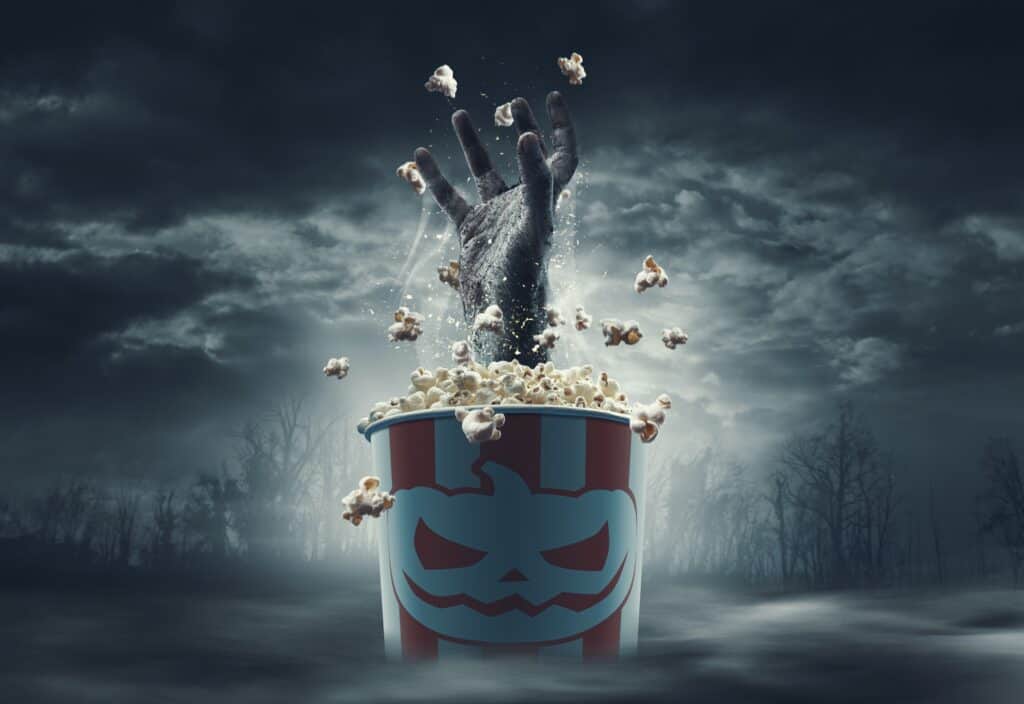 Spooky season is upon us. Although another All Hallows Eve has passed us by, pumpkins and warty gourds still line the streets, resisting their inevitable transformation to wreaths and string lights in just a few weeks. Alas, there is still time to grab a bowl of your favorite candy and a cup of apple cider and enjoy a classic haunted movie. These movies need no particular season to enjoy, but with daylight savings putting more of our after-work time in utter darkness, right now may be the perfect time. Keep reading this blog to see the best Halloween movies to watch year-round to get that scare you crave.
Scream (1996)
If you are like us, you may have dismissed this movie due to the five sequels it has produced. How could anything mass-produced to this level be good? But Scream 1 is unapologetically cheesy, funny, scary, and well-written. It will have you laughing but also somewhat not jokingly, looking over your shoulder just to make sure that noise your dog just made isn't something to scream about. This film started the genre of horror/comedy the way we see it today, and it is well worth a watch at any point during the year.
Don't Breathe
This is an edge-of-your-seat haunted house ripper of a movie. Not many Halloween things are going on, but the lighting and soundtrack make this a spooky movie that one can enjoy all year. We always appreciate a movie that gets right into it, and Don't Breathe delivers this. You can't look away from the screen while this is on.
Silence of the Lambs
A timeless classic. Not much can be said that hasn't already been said about this one. It is one of the scariest and best movies of all time, perfect for any time of year. With a rating of over 4.7 stars, this classic spooky movie can be watched with family and friends, no matter what time of year.
Visit Nights of the Jack Next Fall
While we can enjoy a spooky season year-round, Nights of the Jack is a perfect fall activity in Los Angeles, California. There is nothing quite like our Halloween event, perfect for all ages. You can enjoy Nights of the Jack throughout the spooky season. For fall activities, costumes, and fall-influenced food and drink, visit us in LA! Keep an eye out when tickets go on sale for Nights of the Jack, which happens at King Gillette Ranch in Calabasas, California.